JBL Quantum ONE and JBL Quantum 800 released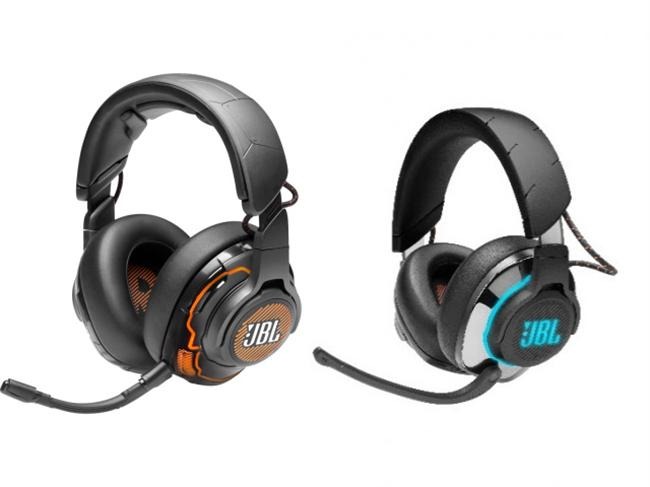 Harman International's JBL will release two models of JBL Quantum ONE and JBL Quantum 800 from the brand's first gaming headset JBL Quantum series on the 22nd. The tax-excluded price is 230 dollars for the JBL Quantum ONE and 184 dollars for the JBL Quantum 800.
Both of these headphones were announced at CES 2020 held in Las Vegas in January. Equipped with JBL Quantum SOUND, an original acoustic technology developed exclusively for gaming, JBL Quantum 800 and ONE provide an acoustic space that realizes a real immersive feeling and accurate sound position information. Both JBL Quantum ONE and JBL Quantum 800 are suitable for FPS and MOBA gaming sessions.
Both model support JBL Quantum ENGINE that can be set from the PC, and you can set JBL Quantum SOUND on / off, DTS mode selection, equalizer preset selection, RGB lighting customization, microphone sensitivity, etc.
The JBL Quantum ONE is equipped with the JBL Quantum SPHERE 360 technology, and the original algorithm and built-in head tracking function make it possible to accurately grasp the opponent's movements and surrounding conditions.
On the other hand, the Quatum 800 is equipped with JBL Quanumm SURROUND technology, expanding the sound field not only horizontally but also vertically.
Posted by Taran Kaur on
May 18, 2020
in
Technology
Related topics