Belkin F7U097dqWHT charger with USB Type-C and Type-A launched
Belkin F7U097dqWHT and F7U097dq04-WHT are chargers for your mobile devices that comes with USB Type-C and Type-A ports.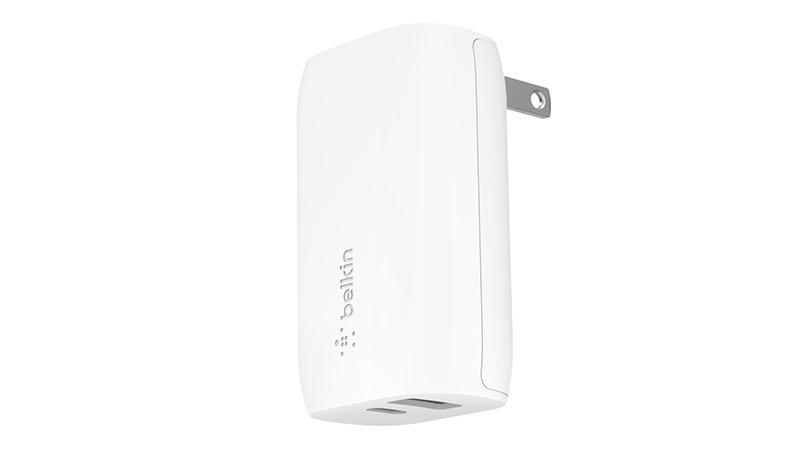 Belkin Co., Ltd. has churned out two new models compatible with USB Power Delivery under the BOOST up CHARGE USB Charger series. First is F7U097dqWHT that is equipped with one USB Type-C and Type-A, and second is F7U097dq04-WHT that features a 1.2 meter USB Type-C to Lightning cable pre-attached.
Estimated retail price are 3,618 yen ($33) for Belkin F7U097dqWHT and 5,164 yen ($47) for Belkin F7U097dq04-WHT.
A charger with a Type-C port that can output up to 18W USB PD and a Type-A port that can output up to 12W. With iPhone 8 or later, you can charge up to 50% in 30 minutes using a cable that supports rapid charging.
In addition to adopting a plug that rotates 90 degrees, the case of either of these Belkin chargers is slim compared to the conventional one, making it less likely to interfere with an adjacent outlet.
The body size of Belkin F7U097dqWHT or F7U097dq04-WHT is same, measuring 41.5 x 23 x 54.2 mm (width x depth x height). This makes it compact to carry around while travelling.
Posted by Taran Kaur on
April 16, 2020
in
Technology
Related topics