ASUS ROG Swift PG35VQ is 35 inch monitor with G-SYNC Ultimate and 200 Hz refresh rate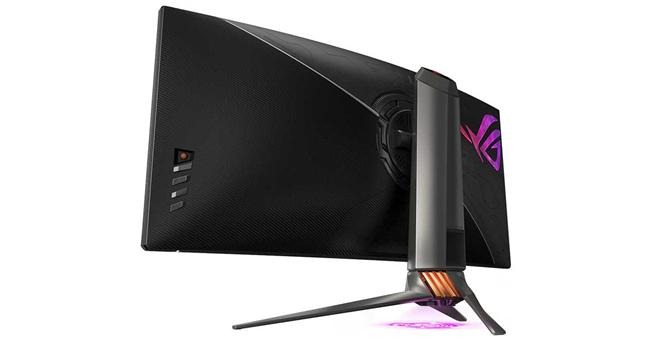 New gaming monitors by ASUS and ACER are being highly anticipated by many gamers, since several models already have successive delays. Today ASUS has announced the official availability of one of those long-awaited models: the ASUS ROG Swift PG35VQ, a 35-inch gaming monitor with a refresh rate of 200 Hz.
Although 16: 9 still reigns over the rest of aspect relationships, the 21: 9 are conquering the hearts of many users for their greater sense of immersion and field of vision in their favorite games. Resolutions higher than 3440 x 1440 as 4K provide greater clarity due to its greater number of pixels, but the price shoots up on large monitors.
ASUS ROG Swift PG35VQ review
If we take into account what ASUS offers in this PG35VQ, it is very likely that when comparing with similar monitors of the brand with other superior features we are partly assaulted by doubts about what to buy.
And is that this model has not been widely expected in vain, since it will have G-SYNC Ultimate, which guarantees the best performance in each monitor that is included by the rigorous tests that have to pass to be certified, where also and as said specifications, will arrive certified for HDR.
The best thing without a doubt is its panel, since it includes Quantum-DOT technology by means of backlighting of local attenuation for complete matrix ( FALD by its acronym in English), which allows to obtain 512 independent LED zones, which achieves a contrast ratio much more than 500,000: 1 (2500: 1 in SDR) and a maximum brightness of 1000 nits.
And we are talking about a 35-inch monitor with 3440 x 1440 resolution and 21: 9 aspect ratio through a last generation VA panel that can support up to 200 Hz through overclocking, all with a response time of 4 ms GTG.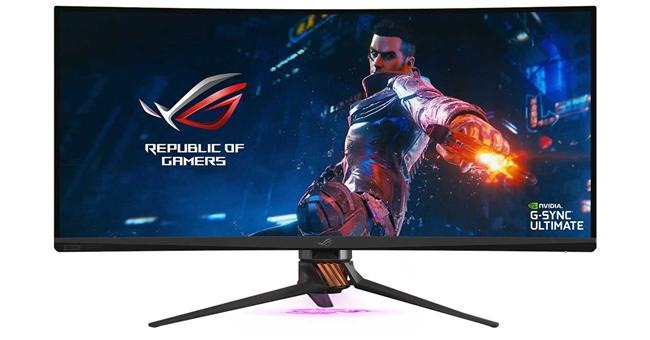 If all this was not enough, said panel will include support to represent 90% of the DCI-P3 color space, the latest film standard that allows a wider range of colors than sRGB. The certification of your G-SYNC Ultimate module, as we have said, gives you HDR capacity with adaptive synchronization, where this PG35VQ has achieved a DisplayHDR 1000 certificate, where we can enjoy the best color and contrast thanks to its 10-bit panel with dithering.
Its connectivity goes through a DisplayPort 1.4 and an HDMI 2.0, where this monitor is also the first to include a digital to analog converter through a DAC ESS9118, and can offer high quality audio without loss of 24 bits / 192 kHz.
In addition, it will have LED lighting on its back, fully compatible with ASUS AURA LED synchronization technology. We can not forget the new intelligent temperature control of ASUS called Smart Fan Control, which will control the fan RPM according to the thermal requirements.
The availability of this ASUS ROG Swift PG35VQ is immediate and will reach an MSRP price of 3000 dollars, which should be translated in our country and with taxes included for approximately 2700 euros.
Posted by Mohit Sharma on
June 22, 2019
in
Technology
Related topics