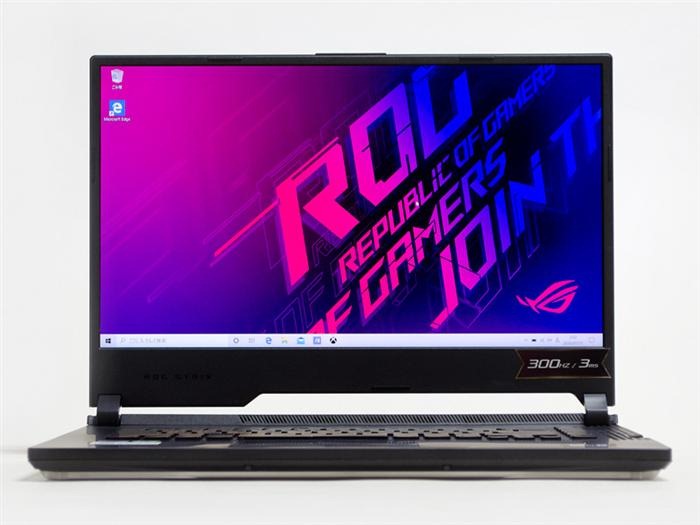 Asus ROG Strix SCAR 15 is a performance powerhouse, packing best specifications you can get in a laptop in 2020. This is Asus ROG Strix SCAR 15 review and we will cover benchmark, features, ports, display quality and more. If you don't want to read the entire review, this is best Intel Core i9 laptop of 2020.
Asus ROG Strix SCAR 15 Performance
The Asus ROG Strix SCAR 15's processor is an Intel Core i9-10980HK 10th generation Comet Lake. It has 8 cores 16 threads, clocks from 2.4GHz up to 5.3GHz. The cache size is 16MB and the TDP is 45W. The memory is DDR4-3200 32GB (16GB x 2). For storage, two 1TB SSDs are used to configure RAID 0 (striping)/2TB to speed up the process. The OS is 64-bit version Windows 10 Home.
The display is a 15.6 type non-glossy full 1,920 x 1,080 pixels. It has a high performance of 300Hz/3ms and sRGB 100%. The graphics are Nvidia GeForce RTX 2070 SUPER with 8GB GDDR6 VRAM with Turing architecture. It has a powerful GPU with a memory speed of 14Gbps and a CUDA core of 2,560.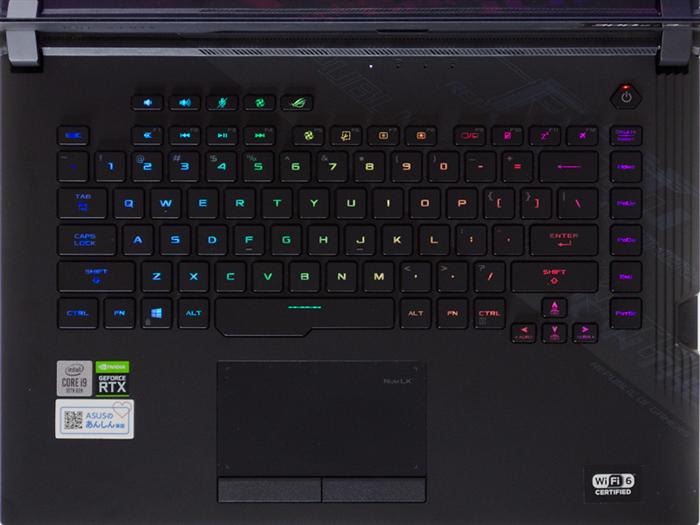 Asus ROG Strix SCAR 15 Benchmark results
With Intel Core i9-10980HK, Asus ROG Strix SCAR 15 is an absolute performer. It has strong performance, making it best laptop with i9 processor.
PCMark 10 v2.1.2177
PCMark 10 Score 5,312
Essentials 9,757
App Start-up Score 12,618
Video Conferencing Score 8,537
Web Browsing Score 8,625
Productivity 8,092
Spreadsheets Score 9,828
Writing Score 6,664
Digital Content Creation 5,153
Photo Editing Score 11,463
Rendering and Visualization Score 3,013
Video Editing Score 3,962
PCMark 8 v2.8.704
Home Accelerated 3.0 4,904
Creative Accelerated 3.0 4,685
Work Accelerated 2.0 6,358
Storage 5,031
3DMark v2.12.6964
Time Spy 7,977
Fire Strike Ultra 4,966
Fire Strike Extreme 9,540
Fire Strike 18,149
Sky Diver 36,477 / 43,405 / 45,755
Cloud Gate 45,899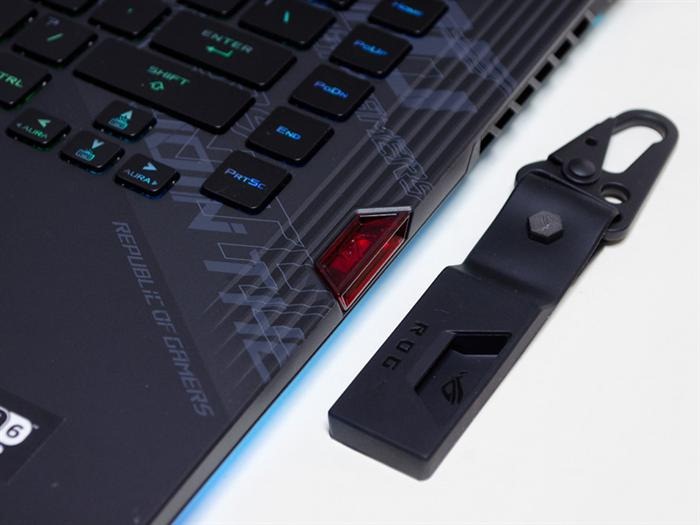 Ice Storm Extreme 137,040
Ice Storm 129,595
CINEBENCH R20
CPU 3,610 pts (4th)
CPU (Single Core) 464 pts (2nd place)
CrystalDiskMark 6.0.0
Q32T1 sequential read 2927.251 MB/s
Q32T1 sequential light 2778.315 MB/s
4K Q8T8 random read 1086.107 MB/s
4K Q8T8 random light 402.611 MB/s
4K Q32T1 random read 385.420 MB/s
4K Q32T1 random light 399.058 MB/s
4K Q1T1 random read 51.283 MB/s
4K Q1T1 random light 121.070 MB/s
Networking
The network on Asus ROG Strix SCAR 15 includes Gigabit Ethernet, Wi-Fi 6, Bluetooth 5.0. Other interfaces are USB 3.1/Type-C, USB 3.0 Type-A x 3, audio input/output. There is no general webcam or SD card slot. In addition, it supports ROG Keystone II, which can be paired with the RGB keyboard backlight and each PC, and enables saving/restoring the ARMOUR CRATE settings described later and shadow drive.
The size is about 360 × 275 × 21 to 24.9 mm (width × depth × height), and the weight is about 2.35 kg. As I wrote at the beginning, it is a model that has changed (new) the configuration of the processor, GPU, storage, etc. from one generation ago.
Features
Asus ROG Strix SCAR 15 has a programmable RGB backlight keyboard. For storage, SSD 1TB x 2 is configured with RAID 0 (striping). According to the BIOS, "INTEL SSD PEKNW010T8" is used. According to the specifications , sequential read (maximum) 1,800MB/s, sequential write (maximum) 1,800MB/s. With CrystalDiskMark, it is 2,927.251MB/s, 2,778.315MB/s.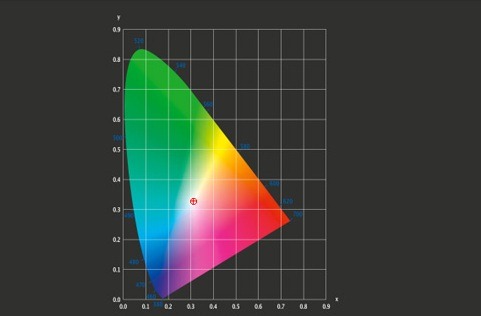 Although it does not double, it exceeds the specifications of the stand-alone, and the characteristics of RAID 0 can be seen. About 1888GB is allocated for one partition of C: drive, and 1.79TB is free. It is encrypted with BitLocker.
ASUS ROG Strix SCAR 15 (G532LWS) specifications
Processor Core i9-10980HK (8 cores 16 threads/2.4GHz-5.3GHz/cache 16MB/TDP 45W)
memory 32GB (DDR4-3200)
storage M.2 NVMe PCIe SSD 1TB+1TB SSD (RAID 0)
OS Windows 10 Home (64bit)
display 15.6-inch full HD (1,920 x 1,080 dots), non-glossy, 300Hz/3ms/sRGB 100%, HDMI (2.0b)/Type-C (DisplayPort)
Graphics GeForce RTX 2070 SUPER with 8GB GDDR6 VRAM
network Gigabit Ethernet, Wi-Fi 6 compatible, Bluetooth 5.0
The interface USB 3.1/Type-C, USB 3.0 Type-A x 3, audio input/output
Battery life About 8 hours
Size/weight About 360 x 275 x 21 ~ 24.9 mm (width x depth x height) / about 2.35 kg