AMD RDNA 2 specs prove its new GPUs will be 50 percent faster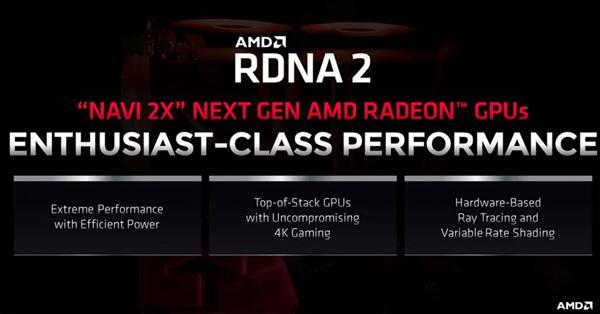 Neither presentation of graphic cards nor presentation of any product. AMD has been restrained on the day of the financial analyst 2020 and will be left for another occasion the gun for its RDNA 2 architecture, but even so, it has left a series of data as a very interesting preview.
In addition, he has talked about Ray Tracing, consoles and has left a teaser of the future heatsink of his graphics cards.
It has not been expected, but at the same time AMD has not disappointed. The new BIG Navi graphics cards with RDNA 2 architecture will arrive this year and will be presented at a more important event, but on the other hand we already have a much closer idea of what we can expect.
The much sought by performance companies per watt will give in the case of AMD a leap as large as the one that RDNA 1 has supposed against GCN, that is, a 50% direct improvement between this generation of the RX 5000 against the new GPUs with RDNA 2.
Therefore, it means that at the same consumption we will have an incredible performance increase, specifically 100% if we compare it with GCN.
Best of all, the new mobile GPU for laptops will also come with this new architecture and apparently will face NVIDIA with its SUPER range.
For this we will have to wait at the beginning of 2021 in this segment of the market, since the desktop versions will be presented first.
One of the most surprising details is that while AMD talked about a more advanced node for this architecture and at the same time for Zen 3, only 7 nm node is mentioned on the slides, not showing as 7 nm + or marking as an improvement. Something a bit disconcerting since the debut of EUV technology was expected in both cases.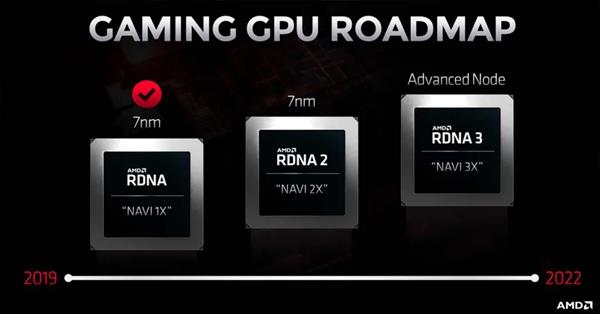 RDNA 2 in addition to a rather surprising performance increase will bring a series of adjacent improvements.
Starting with support through low level API for Ray Tracing and at the same time it will also support VRS, so it will rise to NVIDIA in both aspects, although they have not revealed any of the changes in the architecture or how they will add the decoder units of BVH.
These features will also be on the next-generation Xbox Series X and PS5 consoles, so we already have official confirmation about it.
AMD states that its Ray Tracing technology is working with DXR 1.1, something that all chips share under this architecture and that it will be the first step in unifying criteria in this new technology within the company.
This will not only be done with RT, but AMD is designing the architectures for GPU with a general purpose, which is divided into two very clear aspects: RDNA and CDNA, the first one focused on gaming and the second one will be focused on computing.
In addition, AMD already looks ahead with RDNA 3, which will be up to 3 times more powerful than the original architecture and will arrive at a more advanced node, supposedly in the revolutionary lithographic process of TSMC at 5 nm, where in any case it will be before 2022
Although the performance increases by 50% at the same watts, AMD will have to raise the consumption bet if it wants to make a palpable difference with NVIDIA. This shows that their blower heatsinks are not enough to keep temperatures at bay.
Therefore, the company has shown the first sketch as a teaser of what we can expect with its new graphics cards.
As you can see and almost intuit, the design is very similar to that made by NVIDIA with Turing, so it is more than likely that the high temperatures will end in oblivion with him, something that the RX 5700 had not achieved.
Posted by Mohit Sharma on
March 6, 2020
in
Technology
Related topics