MSI Prestige 14 laptop is made for creators and professionals – MSI Prestige 14 specifications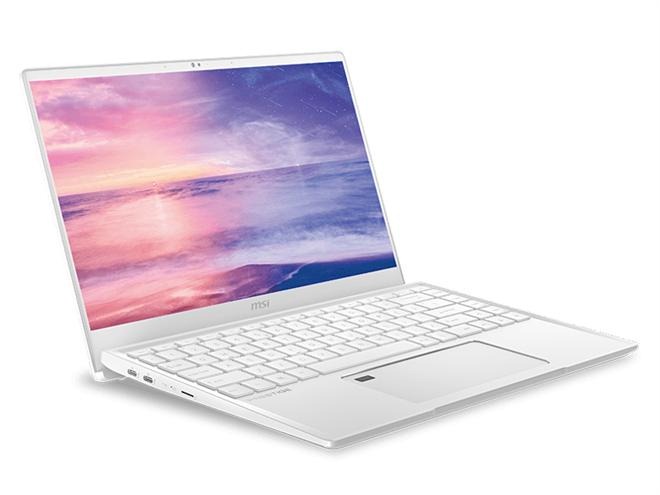 MSI Prestige 14 is a light weight laptop that weighs just 1.29kg and comes equipped with a discrete graphics card. This makes MSI Prestige 14 laptop ideal for both gamers and creators.
MSI Prestige 14 specifications are Intel Core i7 10710U (6 cores / 1.1-4.6GHz) CPU, 16GB memory, 512GB NVMe SSD for storage, 14-inch non-glossy liquid crystal display with 1,920 x 1,080 pixel display, Windows 10 Home operating system.
MSI Prestige 14 comes preinstalled with Microsoft Office Home and Business 2019 making it suitable for teleworking and working from home. In addition to a 3-year warranty, we will present an original sleep bag and an expansion dock equipped with a wired LAN / USB 3.0 / card reader function.
Interface selection includes Thunderbolt 3 x 2, microSD card reader, USB 2.0 x 2, webcam, Wi-Fi 6, Bluetooth 5, voice input / output, etc. There is also a fingerprint reader located on the trackpad. This will add another layer of security.
The battery is a 3-cell lithium-ion battery. The body size is 319 x 215 x 15.9 mm which makes MSI Prestige 14 ideal for travelers and professionals who need a powerful laptop that is compact and light.
Price of Prestige 14 is about 1850 dollars which is fine for a laptop with discrete graphics card and Intel Core i7 10th generation processor.
Posted by Kamaldeep Singh on
April 16, 2020
in
Technology
Related topics