Canon Satera MF260 A4 monochrome laser compound photo copier
Canon Satera MF260 series is a multifunction photo copier device that supports front operation, where you can set paper and replace toner cartridges from the front. This series include MF269dw, MF266dn, MF265dw, MF264dw and MF262dw monochrome laser compound photo copiers.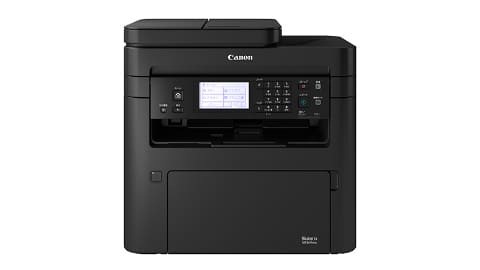 Space saving is achieved by adopting a closed tray system that can store A4 paper inside the main body of Canon Satera MF260 and reducing the depth by 43 mm from the outgoing Canon model.
Canon Satera MF260 photo copier supports high-speed printing with A4 paper single-sided printing at 28 sheets per minute and a fast print time of about 5.2 seconds is possible, and a quick printing is possible with the return from the power saving mode of about 1.6 seconds at the shortest. In addition, the printing speed of A5 paper has been increased.
Canon Satera MF260 comes equipped with the "SEND Lite" function that allows you to save scanned data directly to a shared folder on the network or send it as an e-mail attachment. Also, using the dedicated utility for PC "MF Scan Utility", the function to upload scan data directly to the cloud service is also supported.
Canon Satera MF260 also supports "direct connection" that allows you to print and scan from up to 5 smartphones / tablets at the same time via Wi-Fi, and mobile print such as AirPrint / Mopria.
Posted by Mohit Sharma on
May 28, 2020
in
Technology
Related topics