Samsung Galaxy A8S review – Galaxy A8s is best mid end phone
Samsung Galaxy A8s is an excellent phone for mid end users, you know, the users that do not want to spend over $1000 on a mobile phone but still do not want to compromise on build quality and features. Here is our Samsung Galaxy A8s review.
Galaxy A8s is powered by the Snapdragon 710 processor, 6GB / 8GB RAM and packs 128GB storage that is expandable via micro SD card storage. The front is dominated by a large 6.4-inch screen + 24MP camera while the back packs whopping 24 megapixel camera. Yes, 24MP cameras on both front and the back.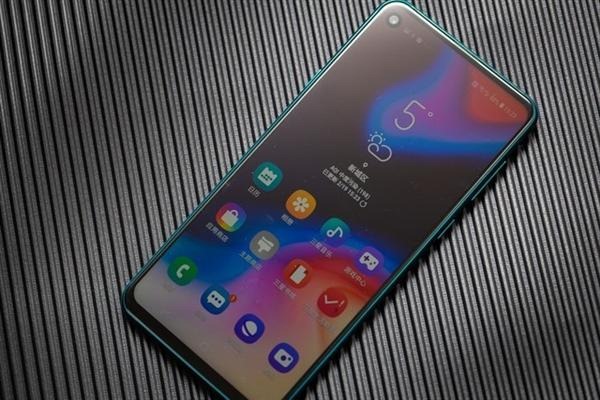 Here is how the Samsung Galaxy A8s box looks like. Pure white box with A8s written in blue color. In the box, there are pair of type-C headphones, so yes, Samsung has got rid of headphone in this Galaxy. Is this the sign that the Galaxy S11 will dump headphone jack as well? May be.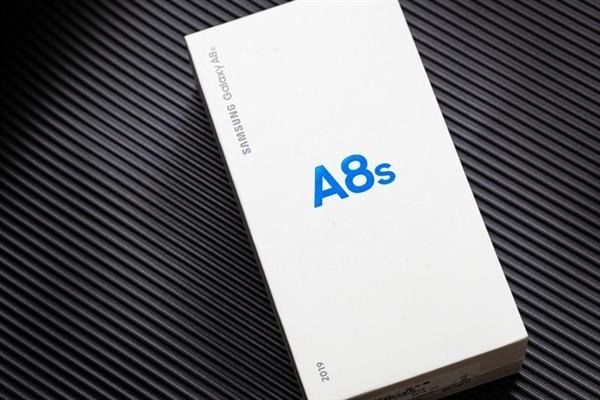 The charger is 5V 2A so it is moderately fast. The back looks breath taking for sure. It is glass and has mirror black finish and it does look very premium in person (and in photos).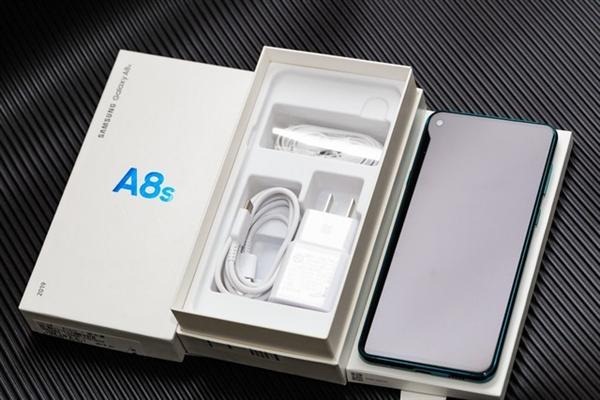 Like the recently released Samsung Galaxy S10, the A8s also packs Infinity-O display with a hole in the screen for the front facing camera. However, the screen is not AMOLED but TFT screen.
There are three cameras as the back along with the fingerprint sensor. Unlike S10, the fingerprint reader is not built into the display. That is quite obvious since S10 or S10e is a much more premium device.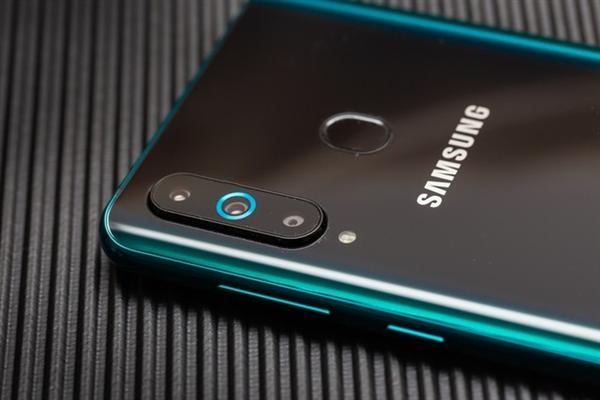 There is a noise reduction microphone port on the top; a sound port, a type-C port, and a microphone port on the bottom; a Bixby shortcut and a sim card slot on the left side; a volume and a switch/wake-up button on the right side.
Despite being an LCD display, the chin of this TFT screen is still quite small and screen to body ratio is still quite large.
If you are not fond of the hole, you can hide it by using "hide camera" function that is located in system settings. This will give you S8/S9 look.
Galaxy A8s screen quality is very good and TFT screen is bright enough to be used in direct sunlight.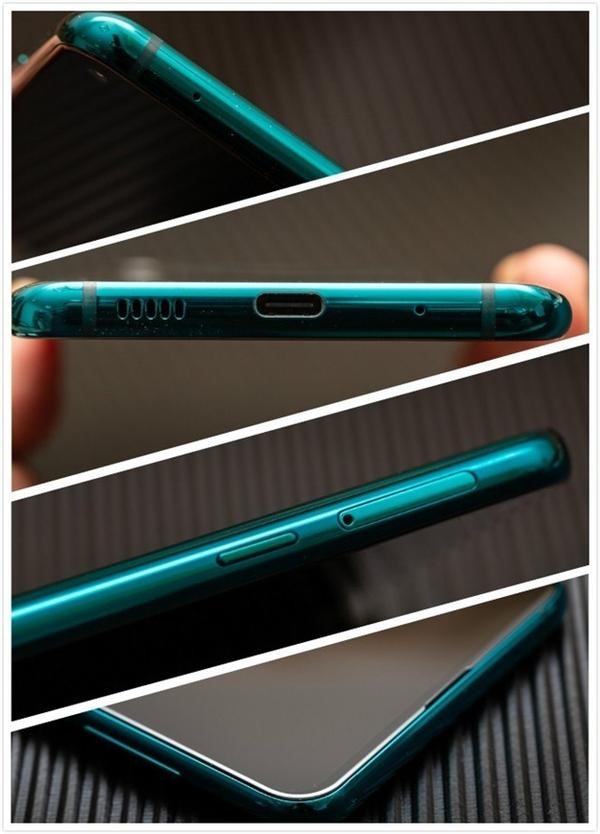 It shall be noted that the hole area still accepts touch input so while gaming or browsing, if your finger touches the camera hole, the A8s will still register it like a normal touch operation.
In the camera department, the A8s takes incredible pictures. It offers 2x lossless zoom and supports depth of field blur via its third camera. Main camera can take pictures upto 24 megapixels.
Galaxy A8s s battery life is enough for a weekend but we do miss super fast charging that is offered in Samsung's high end models and OnePlus / Oppo's offerings.
Overall, we liked the phone and we are sure you too will fall in love with it. Plus, by buying the Samsung Galaxy A8s, you will be saving a lot of money over S10 and iPhone devices.
Here is another video Samsung A8s review by a popular Youtuber.
Posted by Kamaldeep Singh on
February 27, 2019
in
Reviews
Related topics