Laptops and desktops will be obsolete in 2021
We've gotten used to it, taken it to the physical limit, and yet it still amazes us every few months with something new. It's time for you to rest, to make way for something new, better, cheaper to produce, and to boost performance again.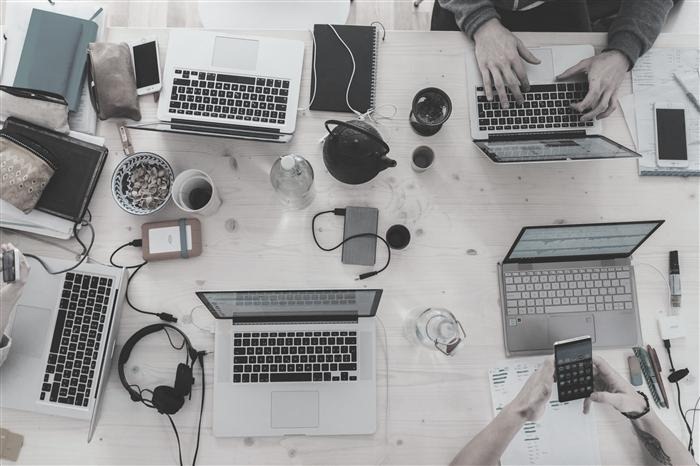 We speak of course of DDR4, a type of memory that has had different speeds, versions and of course, capacities, but it has been with us for too long and now it has been confirmed that this 2020 will be its end because the new DDR5 will arrive.
There is an unwritten, but well-known rule in the world of RAM and VRAM memory that says or affirms that those ended in even numbers are usually worse versions than the odd ones. DDR1 was the start, DDR2 was a pretty major fiasco, DDR3 saved what was done by its previous version, but DDR4 has broken the rules.
This memory has turned out to be much better than the previous ones, with greater possibilities, much more solid, faster, with a more contained voltage even in TOP modules and it has proven to be very versatile, is it the exception that the rule confirms? We will find out next year.
It has been Ian Cutress of Anandtech who has made it official on Twitter what many expected due to the delays and announcements expected for next year. It does not matter the PC you buy this year, it does not matter if you choose Sony PS5 or XSX, as of today they are officially obsolete computer products, functional clearly, but obsolete after all.
DDR5 in 2021, confirmed.

— Dr. Ian Cutress (@IanCutress) March 24, 2020
It has taken a long time for the JEDEC to give the go-ahead to the latest specification and even longer it has taken manufacturers to agree to start including this type of RAM in their products, but what we do know is that they will be a before and after bigger than the one represented by DDR4.
And is that DDR5 is going to represent a performance jump more than important, which added to PCIe 5.0 will accommodate a new generation of products, technologies and devices never seen before.
It has had to go down to a smaller lithographic scale, where even a giant like Samsung has had problems and delays, the whole industry has had to be put in agreement, smartphone companies involved, even to give the approval to the specification. and now the first development modules are finally announced.
This is a previous step to the new generation systems, where it is already being discussed whether AMD or Intel will arrive first with their Sapphire Rapids or Genoa platforms, or perhaps a laptop with LPDDR5?
On desktop it seems to be confirmed by the dates that Zen 4 will be the first to arrive with this new type of memory, because also, it so happens that the new Intel roadmap has been leaked precisely until the year 2021, coincidences of life say.
Rocket Lake Xeon-E

ICL PCH pic.twitter.com/yzMwkwV4R2

— HXL (@9550pro) March 24, 2020
As you can see and if it is true (with Intel lately it is not known given its delays) the whole year 2021 will focus on Rocket Lake and Tiger Lake in their different variants of 10 and 14 nm, highlighting of course the Xeon E that will arrive with PCH Ice Lake and PCIe Gen 4 for Q1.
If Zen 3 seems to be the coup de grace that AMD needed in the market, Zen 4, to arrive by the end of the year, can together with DDR5 be a master blow of those of Lisa Su. Next year will be even more interesting than this and Intel can't seem to respond in any way, where are its high-performance 10nm?
Posted by Mohit Sharma on
March 28, 2020
in
Technology
Related topics