Folks at onleaks have leaked the upcoming Samsung Galaxy S21 and from the front, it looks same as the Galaxy S20. The rear has a different design though, featuring a brand new camera module design.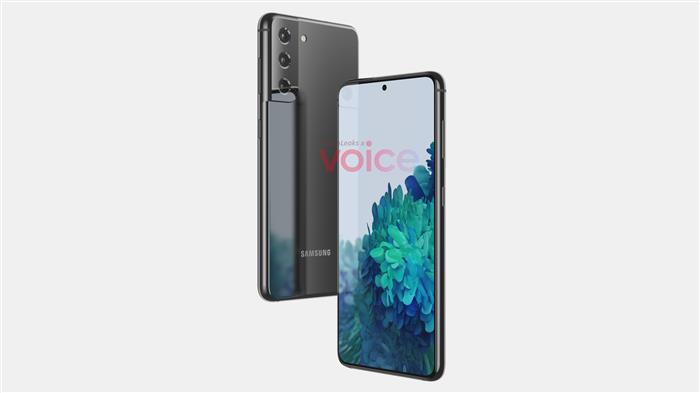 From the looks of it, Galaxy S21 extends from metal frame. It has three cameras vertically stacked – just like the current S20. From the front, S21 will come with 6.2" display and it appears to be flat. There is a centrally located selfie camera with punch hole cutout which is currently being used in both S-series and Note-series devices.
Samsung Galaxy S21 measures 151.7×71.2×7.9mmm. Camera bump adds 1.1mm additionally. Samsung is rumored to launch the S21 in January 2021 and like 2020, there will be three models available – regular S20, S20+ and S20 Ultra.
We are pretty sure that the camera hump will be much bigger and bolder on the S20 Ultra, very much like the Galaxy Note 20 Ultra.
Gadgetmix is also confident that all S20 variants will be 5G enabled to make sure they don't look inferior to iPhone on connectivity front which also has 5G radio installed on all of its variants.