RX 6000 series Big Navi will be the most powerful gaming GPU built by AMD so far.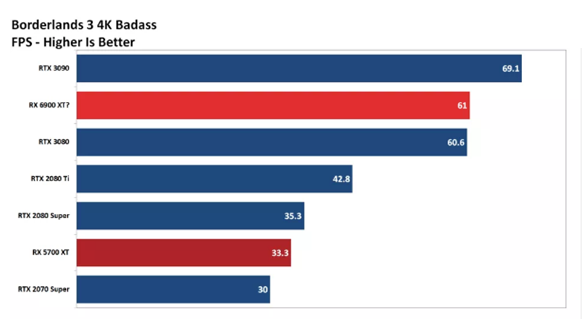 AMD RX 6900 XT benchmark test shows that with the same resolution and quality on the i9-9900K platform, the RTX 3080 scored 60.6FPS in Borderlands 3 and 79.6FPS in Gears of War 5, which is comparable to RTX 3080.
Of course, if you compare it to the predecessor RX 5700 XT, it is up to 83% and 88% respectively. According to analysis, AMD's display should be the RX 6900 XT, the top graphics card of the RDNA2 family, with a rumored price of around US$550-650. Compared with the $699 RTX 3080, AMD has the potential to counterattack this time.
Judging from the official performance chart, the test platform with AMD Ryzen 9 5900X runs at 4K resolution. The highest frame rate of Borderlands 3 reached 61FPS, and Call of Duty: Modern Warfare ran out of 88FPS. Gears of War 5 ran out of 73FPS.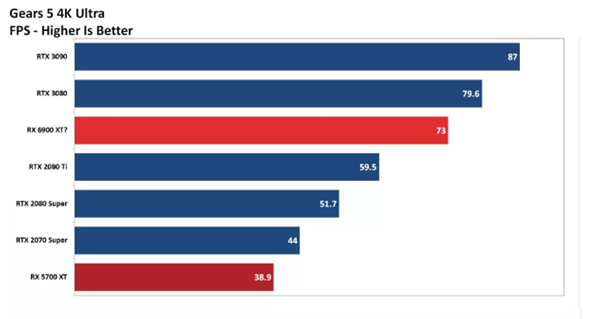 This time it is officially confirmed that the new Navi graphics card based on the RDNA2 architecture belongs to the Radeon RX 6000 series. The Big Navi public version uses a three-fan design, similar to Radeon VII.