Acer Chromebase 24I2 specifications – Acer Chromebase 24I2 is a all in one computer for business
Acer Chromebase 24I2 is a business computer that is powered by Chrome OS. Acer Chromebase 24I2 specifications include optional touchscreen display that is ideal for individual desktop working device or as workstation. Acer is positioning its Acer Chromebase 24I2 to be used in store fronts, in-store kiosks, hotel lobbies, supermarkets, and other businesses with customer facing scenarios.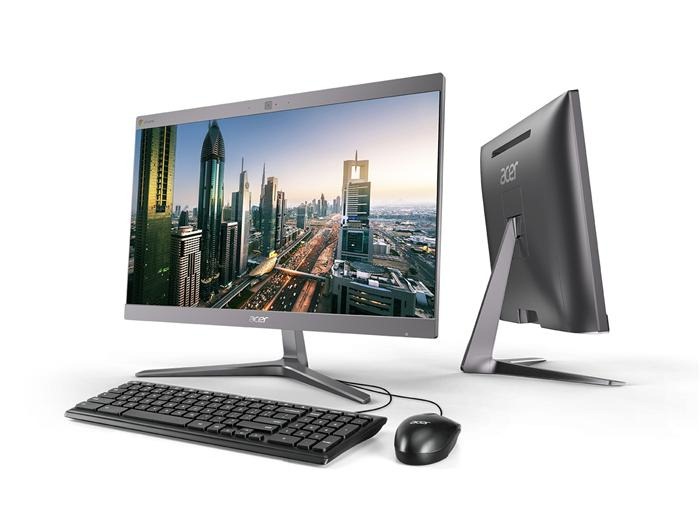 Since it runs Chrome OS, it launches faster than Windows and offers more security too since Chrome OS is based on Linux and most viruses are made for Windows in mind.
Another benefit of running Chrome OS is fact that it runs Android applications too so you have access to both Android and Chrome OS apps.
Acer Chromebase 24I2 specifications include 8th Gen Intel Core processor[iii], up to 8GB DDR4 RAM, up to 128GB SSD, hard disk drive, USB 3.1 Type-C™ connector, four USB 3.1 Gen 1 ports, HDMI, SD card reader, and RJ45 ports.
Here is review of Acer Chromebase 24 that was released couple of years back.
It has full HD display with anti glare coating and can be tiled between –5 to 25 degrees. Acer will be selling VESA mount as well so you can mount it anywhere and save space. This makes it ideal for small offices.
Related Stories
Related topics